The physical work environment, such as an office, plays a crucial role in shaping your employees' overall happiness and motivation within their jobs. Factors like office layout, design, and aesthetics can significantly impact their productivity, creativity, and overall job satisfaction. Unfortunately, there are common mistakes that employers tend to make when it comes to office layout, which can have a negative effect on employee motivation. Here are three examples and how they can hinder employee motivation, as well as helpful interior design for offices that could help lift the overall mood.
Learn more:  How Office Interior Design Improves Productivity
Drab, Boring Colours and Layout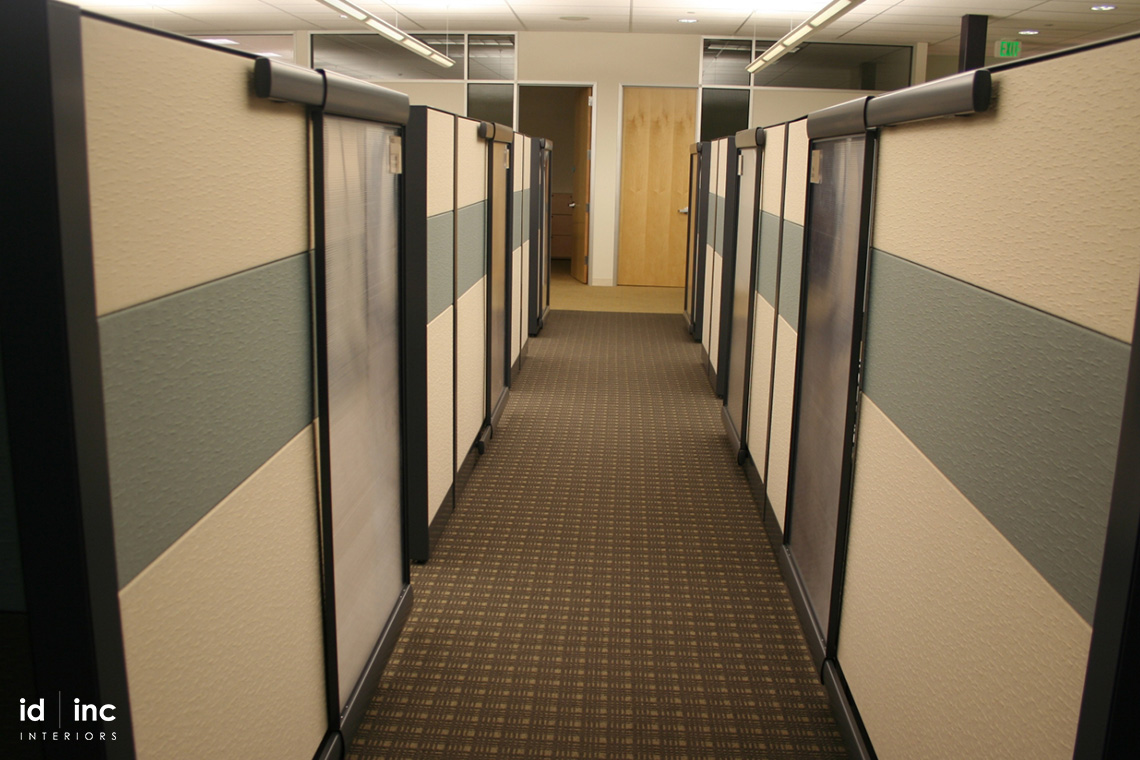 Imagine walking into an office where everything is painted in dull, uninspiring colours – in the name of being corporate-like. The monotonous colour scheme and lack of visual appeal can lead employees to feel unmotivated and uninspired — almost akin to an office reinstatement job with scarcely any character. Research has shown that colours do indeed have a psychological impact on individuals, further noting that vibrant, stimulating colours can enhance one's creativity and mood. To create a conducive and motivating work environment, consider incorporating colours that evoke positive emotions and energy. Blues and greens are known to promote calmness and focus, while pops of vibrant colours like yellow or orange could add visual interest and excitement. Additionally, a well-thought-out office layout that promotes collaboration and movement can also boost motivation. Create designated spaces for team discussions, comfortable breakout areas for relaxation, and private areas for focused work. These specific spaces could even take on different colour schemes depending on their respective purposes.
Cramped Spaces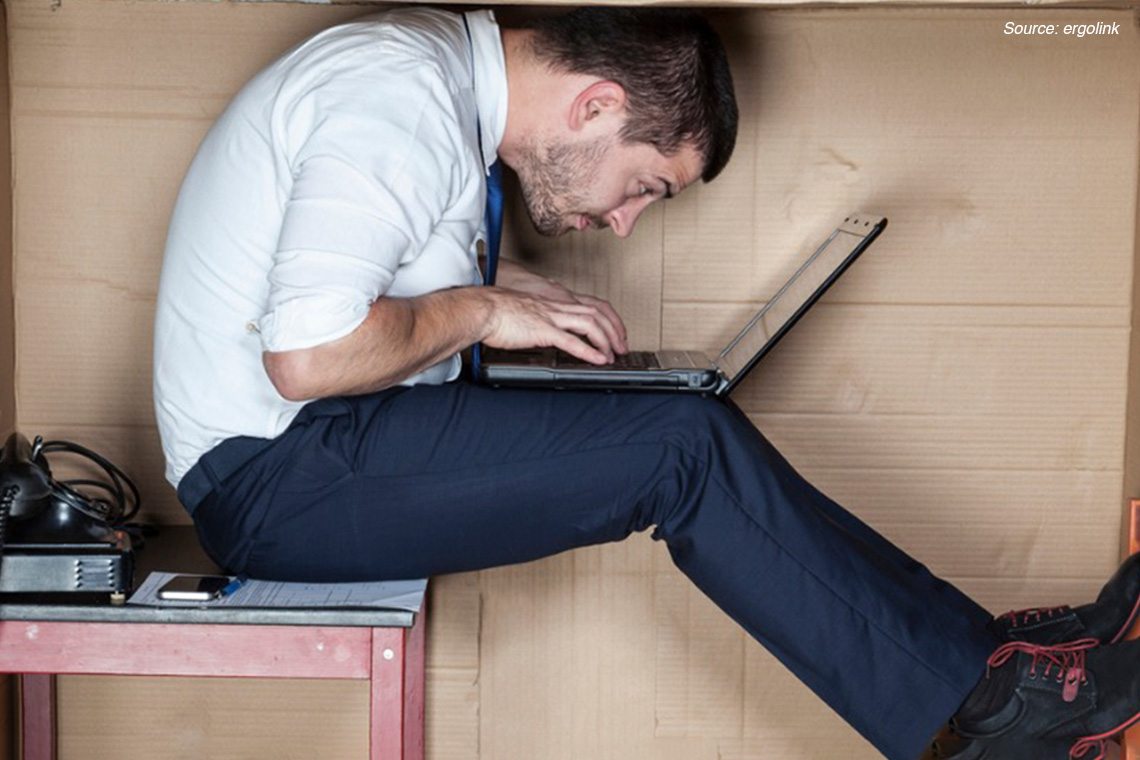 Source:  ergolink
Another factor that can negatively affect employee motivation is cramped and overcrowded workspaces. When employees feel squeezed into tight spaces, it can hinder their ability to concentrate and work effectively. This also applies to some open office layouts where employees are in close proximity to each other without sufficient personal space. Limited room for movement can lead to feelings of claustrophobia and hinder collaboration among team members. To address this issue, work with professional companies that offer commercial renovation in Singapore to provide employees with adequate personal space and consider implementing flexible work arrangements or hot-desking options that allow for individual preferences. Additionally, invest in ergonomic furniture that promotes comfort and supports good posture. Having spacious meeting rooms and common areas can also facilitate teamwork and encourage creativity.
Lack of Natural Light and Greenery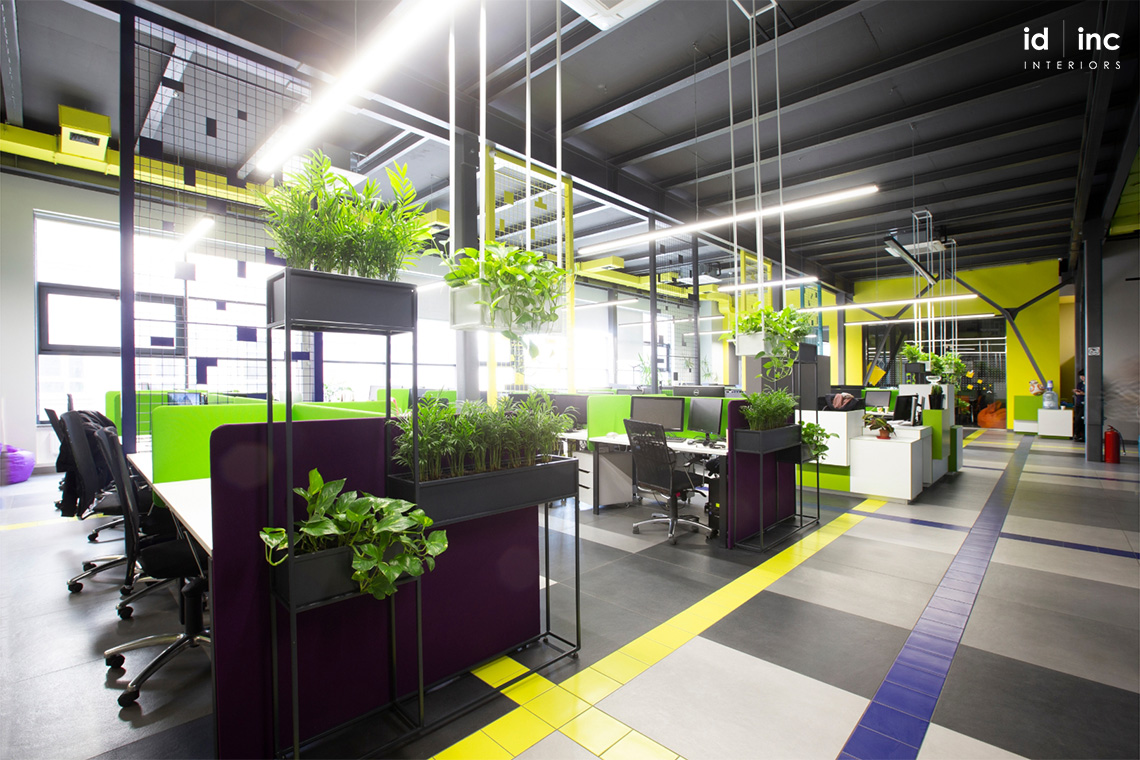 Natural light and greenery can significantly impact one's mood and motivation. A lack of either, evidenced in dimly lit spaces devoid of natural light can create a gloomy atmosphere and make employees feel sluggish and less energised. Conversely, exposure to natural light has been linked to improved mood, increased productivity, and better overall well-being. Incorporate large windows to allow ample natural light to fill the office space. If windows are limited, consider using light fixtures that mimic natural light. You can even take things a step further and introduce greenery – whether live or artificial, into your work environment as part of your interior design for your office. Plants not only improve air quality but also create a sense of calmness and connection with nature. Adding plants to workspaces and common areas can improve employee morale and overall motivation.
It's important to build an office space that works, and in order to achieve high-quality results, seek expert help with professional interior design companies like id.inc, which also specialises in office reinstatement, interior design, and commercial renovation. Our team possesses the right blend of experience, expertise, and willingness to break new boundaries to transform your office space into a motivating and functional work environment. For more information about our various services and how we can help enhance your office space, please visit our website.