Businesses are well aware that office interiors have an impact on employee productivity. People want to feel taken care of at work, and well-designed spaces motivate employees and reduce stress. The right working environment can even stimulate creative problem-solving and foster greater collaboration among team members.
While a carefully considered and planned workplace is ideal, even small changes to your current office can yield transformative effects. This is where Addition and Alteration (A&A) works come into the picture.
A&A works are considered minor changes or additions to an existing property and do not involve rebuilding the space. A&A works are less disruptive, come with minimal downtime, and are generally cheaper than a full-scale office renovation in Singapore. If you are thinking of ways to improve your interior design without doing an overhaul of the workplace, here are three ideas to help you get started.
Learn More: Why You Should Hire A Professional Interior Design Firm For Your Office Renovation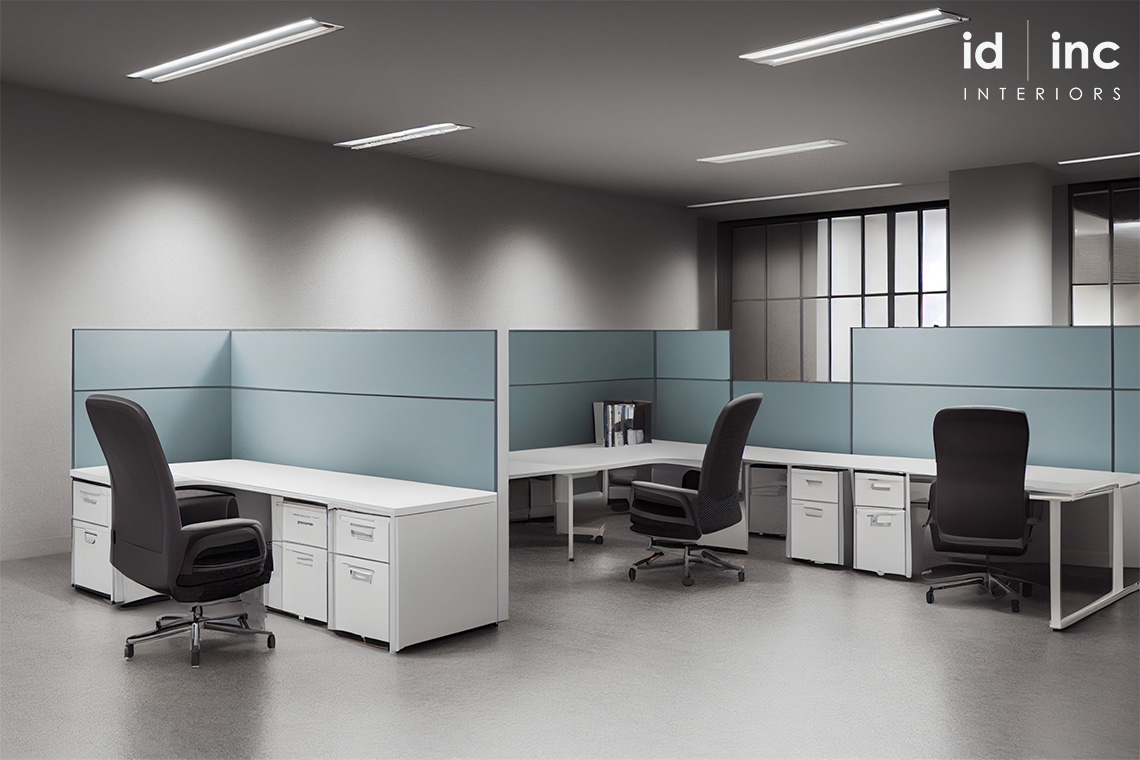 1) Adding & Removing Partitions
Individual cubicles are often associated with outdated, stuffy office designs that have gone out of fashion. In contrast, modern designs have embraced the open office concept which emphasises teamwork and removes physical barriers between employees.
In truth, both designs have their benefits and drawbacks. Open offices are fantastic for promoting a workplace community and encouraging teamwork. But they can also become noisy and disruptive. Cubicles on the other hand allow workers to focus on the task at hand without distractions, but may limit communication.
The way to create the ideal office environment lies somewhere between the two and largely depends on your organisational needs. A simple way to elevate your office design through minor A&A works is by adding and removing partitions as required.
If you have employees who have daily tasks that need focus, putting them in silos allows them to be more productive. For staff who frequently collaborate, having them in more open seating plans can work wonders.
Finally, segregating communal spaces from workspaces by building partitions can help employees take their mind off work and allow them to recharge and return to their desks with more energy.
2) Changing Office Colours
Business owners may be surprised by how much of a difference colour makes to an office. Many companies generally opt for neutral colours such as beige, grey, or white for their more professional look. However these colours have been associated with greater levels of negative emotions such as sadness and depression.
A bright airy office with accents of vibrant colour can create a rejuvenating atmosphere which may make it easier to focus, improve creativity, and result in a more aesthetically pleasing and conducive atmosphere. Simple A&A works that involve painting office walls and introducing more artistic or colourful elements into the space can make a major difference in lifting your employees mood and productivity.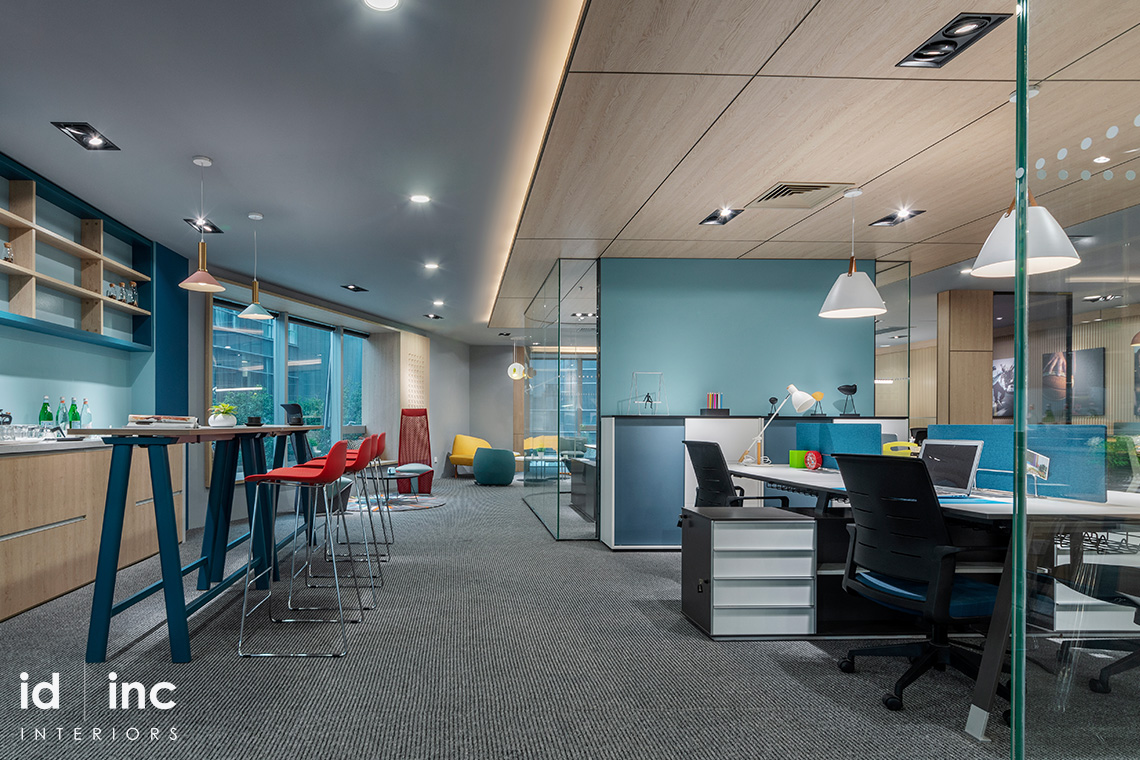 3) Upgrading Lighting Fixtures
Computers are ubiquitous in modern workplaces. Nearly everything that is done in an office involves computers at some stage of the process and many employees often spend most of their days looking at screens. This leads to eye strain, headaches, potential mistakes, and reduced quality of work.
Poor lighting only exacerbates the problem. Insufficient lighting means greater strain and more difficulty focusing. On the other hand, too much light causes glare and discomfort. Improving the Two things to take note of when it comes to illuminating your office include colour temperature and type of lighting.
Colour temperature in the office boils down to two distinct options. Cooler white lights and warmer yellows. Cooler lighting is better for concentration while warmer lighting is more suited for relaxation. For optimal results, you can raise this topic with your office interior designer about having cooler lighting in workspaces and warmer lighting in communal or relaxation areas.
When considering type of lighting, LEDs are generally favoured. They are more energy efficient, have longer lifespans, and have reduced levels of flicker and glare. Ideally, you should look to incorporate natural lighting into your office as much as possible too.
A&A works are a good option to significantly improve your employee's quality of life without breaking the bank. They allow you to make minor modifications without wholesale changes to the way your office functions, which can be disruptive for employees.
As a regional interior design company with a long track record of providing workplace solutions, ID Inc understands the priorities of business owners. We strive to promote better workplace productivity with intelligent design concepts which are centred around your employees' needs. Contact us today to learn more about our services and past works.