The benefits of having a suitable working environment for better productivity are only starting to be recognised. Business owners and decision makers have recently started adapting to new trends where more emphasis is placed on keeping workers happy and motivated in the office.
More than just aesthetics, good office renovation should also focus on ergonomics, practicality, cost effectiveness, and psychology. Business owners may not always fully understand these aspects and are therefore poorly equipped to solely manage an office redesign. 
In such cases it's always best to defer to expert opinion to get the most optimal results. For companies moving out of their premises, interior designers are also well positioned to advise them on office reinstatement works. To help you justify your decision, here are a few reasons why you should consider hiring the services of a professional interior design firm for your office renovation.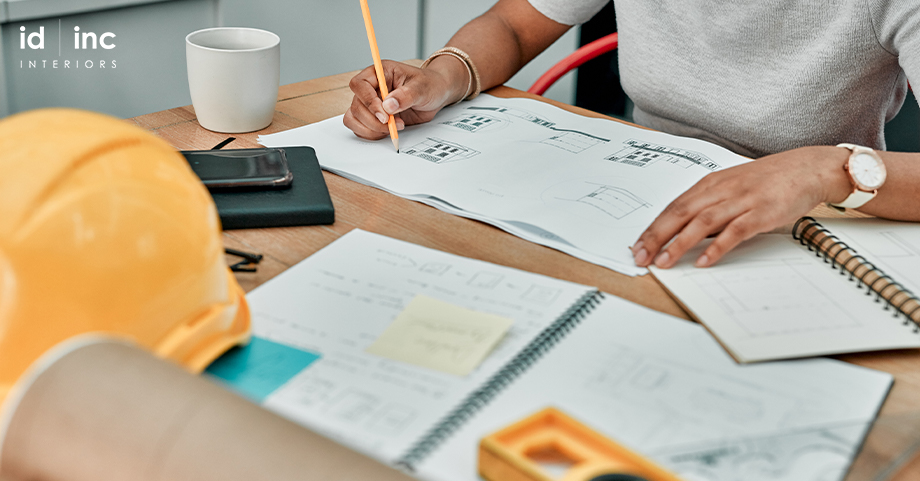 1) They Can Help Save On Costs
Many businesses might be reluctant to pay for the services of professional interior designers. However this is the wrong mindset to have. Interior designers bring a lot of valuable skills to the table which can save you money and time in the long run.
Interior designers are trained to work with a set budget and get the most value for your money. They will also shoulder most of the burden when it comes to planning and execution, leaving your employees free to focus on their tasks. 
By hiring the right commercial interior design firm in Singapore, you might actually be able to save on your renovation costs as they have the requisite expertise to help you make more affordable choices. One example would be saving on furniture and workmanship costs via their relationships with different suppliers and contractors.
All said, hiring professional interior designers might turn out to be an investment that could pay off sooner than you realise.
2) They Can Transform Your Office Environment
An office is more than just a place where your employees come in to work everyday. It is a reflection of your brand and company ethos. For businesses that deal with clients, projecting the right professional image is extremely important for future prospects.
In such contexts, hiring an interior designer can provide a significant boost to your company's reputation. Experienced interior designers understand the importance of office aesthetics and are able to balance different priorities to create workspaces that are both functional yet visually appealing to attract new clients.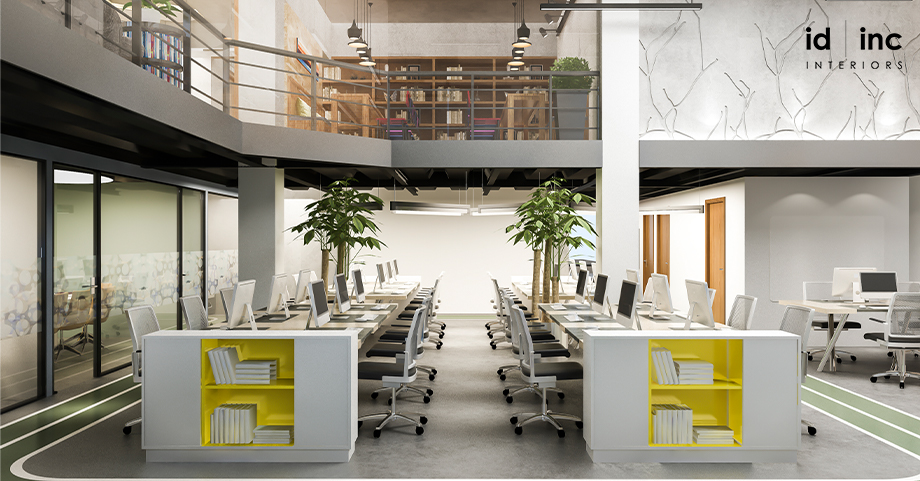 3) Finding Interior Designers With A Track Record
Whether you are doing A&A works or a full-scale overhaul of your office space, it's important to find an interior designer with a good track record. Not only will they be more reliable, you will also have greater insight into what they can achieve by looking at their past works.
For business owners still unconvinced by the benefits of hiring interior designers, looking through previous office renovations accomplished by a professional firm may help convince them to make the switch. Interior designers with a strong track record are likely to do a better job at redesigning an office space than a firm without the requisite experience. 
Professional interior design firms excel at turning your vision into reality. They help you avoid expensive mistakes, while their invaluable input can help bring to life a modern workplace that allows your employees to excel at their tasks. Getting an interior designer with the right kind of experience also adds a layer of reliability to your future business plans and should always be a part of your considerations.
Office renovations are high-cost, high-impact projects that should be handled by the best in the business. Id.inc is a regional commercial interior design firm offering innovative solutions with the highest quality standards. Visit our website to find out more about our previous projects and contact us today with your questions or schedule an appointment with our team.